EasyLunchboxes Cooler Reviews
---
Last Updated by Brandon F. on September 20, 2022
These are all EasyLunchboxes Coolers we have reviewed.  And the list is quite simple because there is just one that we've tested!  EasyLunchboxes are known more for their storage containers than their insulated lunchboxes, but they do have one insulated one that we wanted to review. To learn more about it feel free to check our review below!
Keeping Things Simple
As you can probably tell, EasyLunchboxes keeps things simple with a very straightforward design that doesn't try to do anything fancy.  They feel that the performance of their product will do all the talking and it is obvious that they are focusing strictly on cooling ability and not loading up their cooler with various additional features.
Great Prices
You will find that EasyLunchboxes products are some of the most affordable on the market and should fall into everybody's budget.  This is great for those looking for an effective cooling solution for packaging their lunch but doesn't want to spend a lot of money on it.
General Product Information
Products Reviewed: EasyLunchboxes Insulated Lunch Box Cooler Bag
Range of storage sizes: 5.5 quarts
Range of estimated ice life: up to 12 hours
Materials used: plastic and fabric
Price range: Budget to intermediate
Wheeled options? No
Company Website: http://www.easylunchboxes.com/
---
EasyLunchboxes Insulated Lunch Box Cooler Bag Review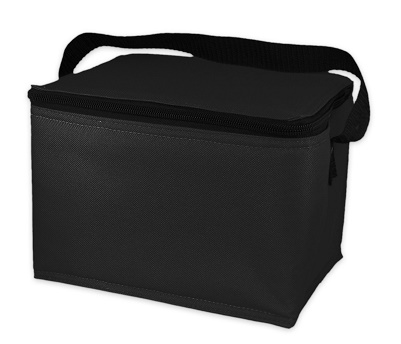 Storage Size: 5.5 quarts size
Construction: Plastic and fabric composition
Cost: Budget to Intermediate-priced
Features: High-durability polyester, easy access top zipper
Pros: 

Very light, decent build quality
Cons:

 Poor cooling ability, too small of storage volume, boring design
| | |
| --- | --- |
| Insulation Ability | |
| Mobility and Durability | |
| Visual Appeal | |
| Cost | |
| Overall Rating | |
Check Current Prices on Amazon
This is our EasyLunchboxes Insulated Lunch Box Cooler Bag Review.  The EasyLunchboxes Insulated Lunch Box Cooler Bag is a simple and mobile answer for those needing something to carry their lunch in.  It has a single insulated compartment to store your chilled items.  To help ensure build life and waterproof capabilities there is a PEVA lining.  There is an overhead carrying handle for transportation purposes.  This product comes in a wide variety of colors, is made of fabric and plastic, and stores approximately 5.5 quarts of volume.
Insulation Ability –
The cooling ability of this product is a bit lacking, and this is for two reasons: while it is insulated the insulation is very thin and doesn't do much in regards to keeping the cold in and the hot out.  Also, the zipper doesn't form a super tight seal so there is additional air that can easily escape from there.  The fact that it is a relatively small item doesn't help, either.  You can expect around 4 hours maximum of cool life but beyond that, you will need to either load up the inside with ice or ice packs or purchase a higher-caliber cooler bag.  This is fine for a small lunch but it isn't capable of much beyond that.
Mobility and Durability –
This is a rather small bag, only storing around 5 to 6 quarts of items, and it is quite light, to begin with.  As such, even when full, it is very easy to move around and the single strap is more than enough to do so.  Our main gripes with this product are that the storage volume is simply too small for more than a single person (and even then if you decide to insert ice or ice packs inside there might not be enough room) and the fact that there isn't any other storage space other than the primary compartment.  As such, you are limited in what you can accomplish with this bag.  The build quality is acceptable, however, and the lining (which can often be a weak point) holds up fine to most typical abuse.
Visual Appeal – 
This is the simplest visual approach you could take to a cooler bag: it is more or less a box with a strap on it.  The color scheme is a solid color with no variations in texture or pattern.  Also, since there are no external pockets or features it is a rather plain-looking presentation.  Thankfully there are quite a few variations in color so as long as you are content with a solid color it will still suffice.
Cost – 
The SimpleLunchBoxes cooler bag can be found in the intermediate price tier online typically.  Keep in mind that since these are so small in volume, the price you will pay is still typically pretty affordable.  But on a strict dollar-to-quart basis, they will fall into the premium tier.  While this product shouldn't break anybody's bank, we still expect a bit "more" for the asking price.
Overall Rating – 
The EasyLunchboxes Insulated Lunch Box Cooler Bag Review receives 2.5 coolers out of 5.  Lack of storage volume, poor cooling, few choices in features, and overall boring design turns us off from this cooler bag.  Also, the price is oftentimes not even in the budget range, where we might be more lenient towards some shortcomings.  A few tweaks could make this cooler bag a competitor in the soft-sided lunch bag world but for now, there are better options.